Here are some Options to Preserve Temporary Files




(in case there are files you desire to keep)



If you have

NOT

emptied your Temp folder
you can still recover any files that you have viewed on your PC.
ALL viewed photos, listened to songs, etc. are stored in your Temp Folder.
You simply need to know what to look for.
Video files can be in several various formats. wmv, avi, mpeg, flv etc. Audio files are usually mp3's
Many online Video files are flv files but most folks are unable to view their file extensions



Step 1:

Here is what you do 1st, inorder to view your file extensions
Open ANY folder on your computer
then under TOOLS , click on Folder Options



Folder Options window will pop up
You will then see some TABS, click on the VIEW tab
There is a box with some Advanced Settings.
You need to

UN

-check the box that says Hide extensions for known files types


Click Apply to All Folders & then Click OK
This will allow you to see all file extensions when you are viewing your Temporary folder
file extensions look like this:
.wav .mp3 .flv .doc .txt .gif .jpg .mpg .avi .rtf .wps .html etc.....



On Your computer you would most likely not be seeing the .flv at the end of each file name
(until you do what I instructed in Step 1)

Step 2:

Here is what you do next:
Go to Start, then All Programs
to Open your Internet Explorer browser



Now Click on

Tools

& then click on

Internet Options







Internet Options

window will now pop up
under Browsing history, Click on the

Settings

button



Another window pops up
Temporary Internet Files and History Settings
Now click on the

View files

button



Now a folder will finally open up called

Temporary Internet Files


Now to make it easier to find ALL of your flv files
Click on

View

& make certain the black dot is next to

List

(so files are viewed as a list)
Move on down to

Arrange Icons by

& then select

Type


This will cause ALL of your flv files to group together so they are easier to find



Now Highlight ALL of the flv files at the same time
Next, click on

Edit

& then click on

Copy To Folder


Here is a screen shot of my Temporary Internet Files with seven flv files grouped together




After you click on

Copy To Folder

, another window will pop up
Simply browse to where ever you want to copy the files to on your computer
Then Click on the

Copy

button



You are now finished
and you can close your Temporary Internet Files window
You will also need to close the two windows that got you there in the first place.
You can click either OK or the Cancel buttons

Your recordings are now safe in the folder where you copied them to.
Feel free to rename them, once you view them to see which ones they are.
but make certain that you do NOT remove the .flv extension at the end.


A Friendly Reminder
Using these instructions to save copyrighted material from the Internet is illegal



I hope this helps.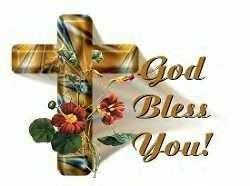 This is another starter page & I plan to add more good information for you, as time allows

Any questions? You can email me at